What is a Therapist?
A therapist is a professional trained in the assessment, diagnosis, and psychotherapeutic treatment of emotional disorders.   It takes two years of study after college   to   earn   a   Masters   degree in Social Work  (MSW) or a Masters degree in Mental Health Counseling (MS). The therapist then must complete two years of supervised clinical experiences to be eligible for licensure   as an LCSW   or   LMHC. Additional   training   may   lead   to certification as an addiction professional (CAP).   All of our therapists work as members of our treatment team under the supervision of our psychiatrists.
Our Therapists
FRAN LENTER, LMHC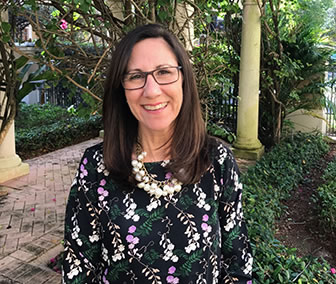 Ms. Lenter received her Bachelors degree in political science from Loyola University in New Orleans, Louisiana, and her Masters degree from David Lipscomb University in Nashville, Tennessee where she was inducted into Psi Chi Honor Society in Psychology, and Chi Sigma Iota Counseling, Academic, and Professional Honor Society. Ms. Lenter has experience providing psychotherapy to adults, couples, children, and families. Areas of practice include coping with grief and loss, relationship issues, adult life changes, and substance abuse counseling for patients and their families.