What is a Therapist?
A therapist is a professional trained in the assessment, diagnosis, and psychotherapeutic treatment of emotional disorders.   It takes two years of study after college   to   earn   a   Masters   degree in Social Work  (MSW) or a Masters degree in Mental Health Counseling (MS). The therapist then must complete two years of supervised clinical experiences to be eligible for licensure   as an LCSW   or   LMHC. Additional   training   may   lead   to certification as an addiction professional (CAP).   All of our therapists work as members of our treatment team under the supervision of our psychiatrists.
Our Therapists
JOAN M. KATZ, Ph.D., LMHC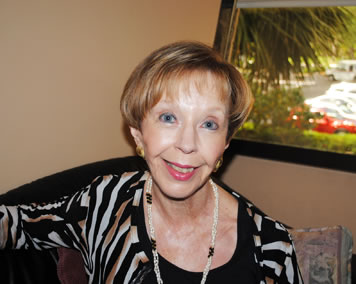 Dr. Katz received her Masters in Mental Health Counseling from Florida Atlantic University and her Doctorate in Family Therapy (Summa Cum Laude) from Nova Southeastern University.  She completed internship's at South County Mental Health Center in Delray, Nova Southeastern University Clinic in Ft. Lauderdale, and at Bethesda Memorial Hospital in Boynton Beach.  She is a member of the the faculty in the department of Counselor Education at Florida Atlantic University, where she teaches graduate students aspiring to be Mental Health, School or Rehabilitation Counselors.  Dr. Katz enjoys the diversity of working in both academia and in private practice and feels that each area compliments the other. Dr Katz has conducted research with couples coping with chronic illness and has been published in The Journal of Couple and Relationship Therapy. In January 2012, she transitioned from adjunct to part-time faculty at Florida Atlantic University where, in addition to teaching, she was the Clinical Coordinator for Mental Health interns offering them placement and supervision. She was also the faculty advisor to Chi Sigma Iota (CSI), the Honor Society for Counselors at FAU. She has experience in individual, couple, and family therapy. Dr. Katz joined our group in 2003.
---
FRAN LENTER, LMHC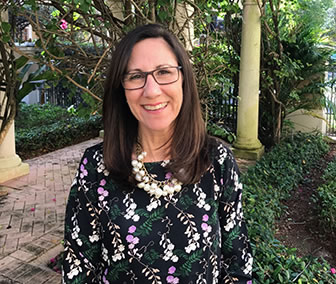 Ms. Lenter received her Bachelors degree in political science from Loyola University in New Orleans, Louisiana, and her Masters degree from David Lipscomb University in Nashville, Tennessee where she was inducted into Psi Chi Honor Society in Psychology, and Chi Sigma Iota Counseling, Academic, and Professional Honor Society. Ms. Lenter has experience providing psychotherapy to adults, couples, children, and families. Areas of practice include coping with grief and loss, relationship issues, adult life changes, and substance abuse counseling for patients and their families.